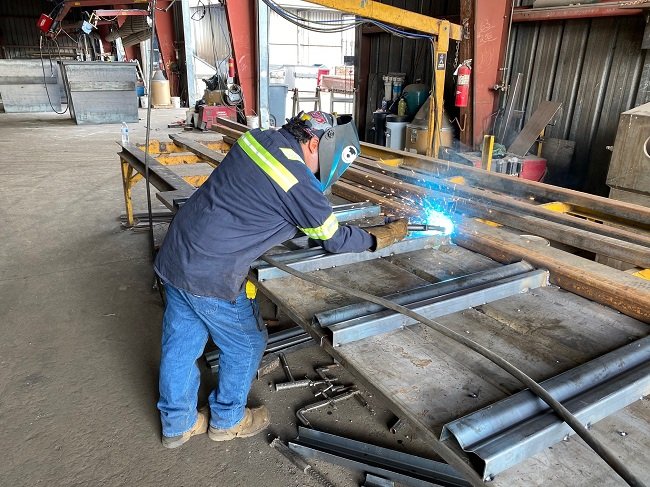 Parts & Service
Hambicki's Parts & Service Department
Our Hambicki's Parts & Service Department has a comprehensive selection of container parts & service at competitive prices. We have replacement lids, locking bars, casters, zerks, gussets, drain plugs, bumpers and for channels – everything your containers could ever need. For service, we can repair any container holes, cracks and doors.
With our large container manufacturing operation, we probably have the container part you need in stock now. If we don't, we can get it or fabricate it quickly.
Currently, we're not shipping parts and only offering local pickup.
Stop by or call our Phoenix location at:
2630 W. Broadway Road
Phoenix, AZ 85041
602-268-8708
What Happens When I Order a Part?
If you know the name or inventory number of your part, please use our online form to place an order. Otherwise, feel free to call 800-552-2648 and a Parts Department specialist will determine exactly what you need. Upon submitting your information we will:
Respond to you promptly via your preferred contact method.
Ask any additional questions required to identify your parts request.
Confirm your order and pricing.
Hambicki's services all major brands in the business.  Buying new just doesn't make sense for everyone.  Why not get the same value and pay less.  Hambicki's can keep your used equipment working, so you can continue doing what you do best, running your business.

2630 W. Broadway Rd.
Phoenix, AZ 85041
Toll Free: 1-800-552-2648
Local: 602-268-8708
Fax: 602-276-4552
E-Mail: sales@hambickitrucks.com